For Quick Success…
Let Our Team Become Your Team
Buying or selling a home is a major step in your life. To maximize the value you receive, it's important to work with someone who is trustworthy, dependable…but also aggressively working for your best interests and best results.
The professionals of Debbie Clontz Team truly know northeast Charlotte and Cabarrus County, from years of experience there as successful realtors. We know the schools and the neighborhoods, and we understand the community atmosphere. Most important, we get to know you so that we can use all of that familiarity to ensure you of the best, most satisfying outcome.
We believe in honest, personal attention, backed by proven home marketing techniques that deliver every time. And we look forward to sitting down with you to help remove the stress and enhance the joy of your next home purchase or sale.
Trustworthy
As active members of the community, we
strive to maintain the trust of those we serve.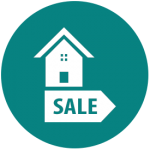 Knowledgeable
Years of experience in this area give us a
local understanding that few others have.
Creative
Our innovative marketing abilities
provide you with a competitive edge.
Personable
We establish personal bonds that remain
in place for guidance before and after the sale.
Dedicated
Tireless in our mission, we aggressively
work to ensure your total satisfaction.