Debbie Clontz
Debbie has over 25 years of experience in sales. She treats customers the way she would like to be treated — like family. Debbie always puts her client's needs first, and she will be a trusted advisor.
Debbie has a relaxed and friendly personality, but she is a real go-getter and has excellent negotiating skills. She ensures that each and every client is treated professionally, and with white-glove service.
Owner, Team Leader, and Senior Listing Agent for the award-winning Debbie Clontz Team — a top agent in the Charlotte area
Closed over 125 properties in the past 4 years
25+ Years of Sales and Leadership Experience
Extensive expertise in decorating and staging to help you get your house ready to go on the market Local expert — Long-time resident of the Union County, Midland, and Lake Tillery areas
Married to her high school sweetheart, Mark Clontz, who is a retired preacher. They have two children, Chris and Kelly, and four grandchildren.
Loves her rescue dog, Sam.
Enjoys decorating, meeting new people, and volunteering at church. Also loves spending time on Lake Tillery with grandchildren, and watching Mark catch fish.
Favorite Bible Verse: Therefore encourage one another and build each other up, just as in fact you are doing. 1 Thes. 5:11
Favorite Quote: "Life is 10 percent what happens to you and 90 percent how you react to it." (Charles Swindoll)
REALTOR/Broker
License #287432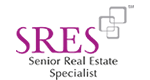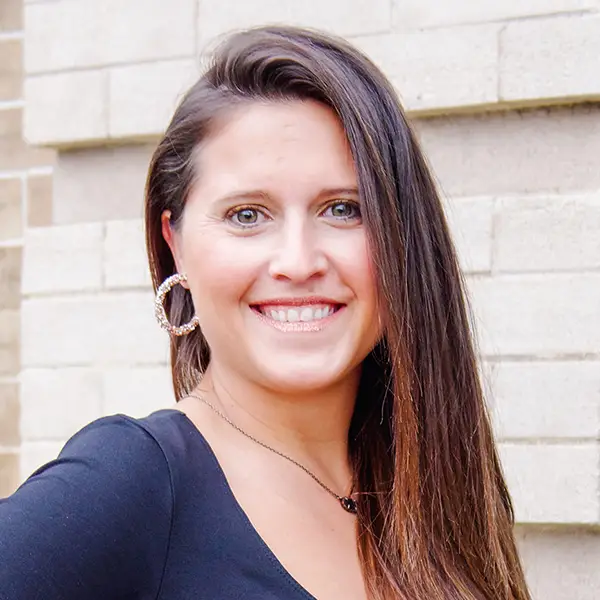 Jessica Parke
Jessica is one of the hardest-working people you will ever meet. She is always smiling, always helping, always on the ball.
She will make your transaction as smooth and as stress-free as possible. Jessica provides top-notch, white-glove service and is an enthusiastic professional with a servant's heart.
Team Licensed Assistant for the award-winning Debbie Clontz Team
Full NC Broker's License
BS in Business Management
Associates in Respiratory Therapy
Ten years of customer service and sales experience
Local expert — lived in the Charlotte area for many years
Married for 10 years to Brad, and they have two boys, Holden (9) and Hayden (7)
Loves her four horses, three cats, two dogs, and ten chickens
Enjoys family time, horseback riding, dancing, and watching her kids play sports
Favorite Quote: "With the new day comes new strength and new thoughts." Eleanor Roosevelt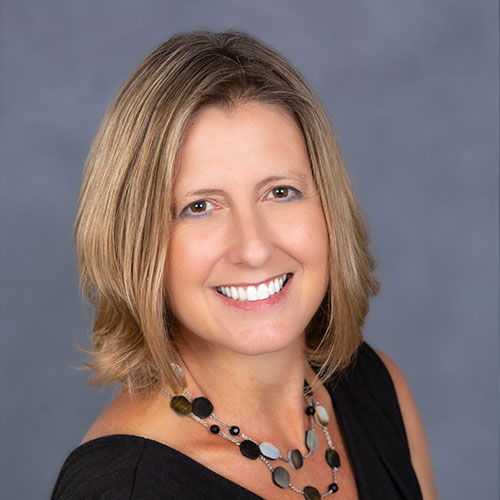 Allison Clark
Allison has over 10 years of experience in sales and over 20 years of medical client care as a Physical Therapist. She is a wife and mother of 8 children, a homeschooling teacher, a business owner, and has a heart for families.
Allison is in business to serve. She puts other's needs first. She is dedicated to finding answers, problem-solving, and is a trusted advisor.
With integrity, gratitude, and a hard work ethic as the foundation to Allison's character, every client will receive personalized and professional care to meet their needs.
Member of the award-winning Debbie Clontz Team
Full NC Broker's License
10 years of marketing experience and business growth
Over 25 years of customer service Homeschool teacher for 10 years and a licensed Physical Therapist for over 20 years.
Local expert — Relocation expert-helping folks find homes in NC from out of state
Married for 15 years to Mark, and they have 8 amazing children under 14 years old
Enjoys horseback riding, spending time camping with family, gardening with husband, daily exercise, healthy eating and living, serving at church, and staying grounded in God's Word
Favorite Bible Verse: "Therefore, as God's chosen people, holy and dearly loved, clothe yourself with compassion, kindness, humility, gentleness, and patience." Col. 3:12
Favorite Quote: "If you can't do great things, do small things with great love." (Mother Teresa)
Kelly Cook
Kelly is a native of Union County and is now living in the home where she began her life. She has been an educator in the North Carolina School system for 19 years, teaching, planning, organizing, and leading students from kindergarten to eighth grade.
She brings those skills with her into the real estate industry. After helping and teaching children, Kelly now turns those serving and teaching skills to helping individuals and families as they search for a new home or are preparing to sell their present home.
Kelly has spent time in customer service through the years and loves serving and seeing others happy.
Kelly knows how blessed she has been and is now looking forward to assisting you with your real estate needs.
Member of the award-winning Debbie Clontz Team
NC Licensed Real Estate Agent
Born, raised, and lives in the Union County area
Over 19 years in the Educational Setting as a Teacher
Local expert — Long-time resident of the Union County.
Married- husband Derek, and children Jerrett and Sadie
Enjoys Loves spending time with her awesome kids, husband, and family. Enjoys seeing others smiling and happy.
Favorite Quote: "The happiest people don't have the best of everything, they just make the best of everything." –Unknown
Jessica Walker
Jessica has over fifteen years of experience in sales and excellent customer service and brings a commitment to work hard, listen and follow through.
With her strong work ethic and passion to serve others with integrity, Jessica is committed to helping buyers and sellers make their real estate dreams come true.
 Member of the award-winning Debbie Clontz Team
NC Licensed Real Estate Agent
Bachelor of Science in Business Administration
15+ years of sales and customer service experience
Born and raised in Union, Stanly and Cabarrus counties and now resides in Locust with her family
Married to Wesley for 7 years; they have two children, Ellie and Wyatt and a maltipoo, Lilly
Enjoys spending time with her family, traveling, relaxing at Holden Beach, playing co-ed softball and volunteering at her church.
Member of Westford Methodist Church in Concord, NC
Favorite Bible Verse:  "Do not forget to show hospitality to strangers, for by so doing some people have shown hospitality to angels without knowing it." -Hebrews 13: 2
Whitney Hesley
Member of the award-winning Debbie Clontz Team
NC Licensed Real Estate Agent
Born in Mecklenburg County, raised in Stanly County, currently resides in Cabarrus County
Bachelor's Degree in Sports Management from Pfeiffer University
15 Years combined experience in customer service, marketing and sales support
Local expert — in both local and surrounding counties – Grew up in Millingport, moved to Albemarle and eventually Charlotte. currently lives in Kannapolis.
Married, to Ben Hesley and has two precious children, Rory and Lucas.
Enjoys spending time with her husband and their children, traveling, home improvement projects and quick getaways to the beach or mountains.
Favorite Bible Verse: "The Lord will fight for you; you need only to be still." – Exodus 14:14
Favorite Quote: "I am the daughter of a King who is not moved by the world for my God is with me and goes before me. I do not fear because I am His." –
Unknown
Bryce Jones
Bryce has more than 15 years of experience in customer service, management, and sales.
He is in business to serve and is dedicated to finding answers, problem-solving, and being a trusted advisor.
A native of Charlotte, Bryce knows the area well and is an expert in the local housing market.
Member of the award-winning Debbie Clontz Team
NC Licensed Real Estate Agent
Charlotte native currently resides in Stanly County
Associates Degree in Business Administration
BSBA in Hospitality & Tourism Management from Appalachian State University
15+ years of customer service, management, and sales experience
Local expert — lived in the Midland area for over 20 years
Enjoys being outdoors, grilling new recipes, and listening to music
A long-time member of Union Masonic Lodge #618
Favorite Quote: "A lot of times I find that people who are blessed with the most talent don't ever develop that attitude, and the ones who aren't blessed in that way are the most competitive and have the biggest heart." Tom Brady
Jerry Lambert
Jerry Lambert is a native of Cabarrus County. He graduated from Mt Pleasant High School. Jerry had worked in the motorsports industry for almost 20 years. Then he became a licensed realtor, because he really enjoys working with and helping people. He went to work for a local home builder to gain knowledge of the home building process. He now uses the knowledge he gained in helping his clients in all of their real estate needs.
A member of the award winning Debbie Clontz Team.
NC Licensed Real Estate Agent
Native of Cabarrus County and still lives here today. Knows the area very well and great knowledge of the local housing market.
Loves spending time with his 2 beautiful little girls Mabry and Quinlee.
Enjoys beach trips with family and watching the girls compete in dance competitions. Always down for a round of golf.
Favorite Bible Verse: "What, then, shall we say in response to these things? If God is for us, who can be against us?" Romans 8:31 
Favorite quote: "You don't lose if you get knocked down; you lose if you stay down." Muhammad Ali
Jerrett Rayfield
Jerrett is excited to be a part of the team where he will work hard helping buyers in their search for their forever home. He understands the dynamics of working with a team and the need for preparing individually. Those qualities make him a great asset to the Debbie Clontz Team and a valuable help for his clients. If you are listing your home, he understands what it will take to get your home ready for the market and get top dollar. He has been working with the Debbie Clontz Team since his early teens, power washing, spreading pine needles, trimming trees and bushes, putting down pavers and making repairs. This gives him an understanding for what it takes to prepare your listing to get top dollar.
Member of the award-winning Debbie Clontz Team
NC Broker's License
Education-graduated from Piedmont High School in Monroe NC where he was a member of the National Honor Society.
Accomplishments- All Conference honors in Football and Wrestling.
Born, raised and lives in the Unionville area
Local expert — Unionville area
Loves Kimmy, a four year old fox red Labrador is Jerrett's closest companion. She goes with him to put up open house signs, and pretty much everywhere he goes. Kimmy came into Jerrett's life in 2020 when she was needing a home. He never realized how much he would enjoy having her company. She goes with him almost everywhere he goes and is great company on his trips to and from Lexington.
Enjoys hunting, fishing driving the boat, jet skis, water skiing and helping his younger sister Sadie improve her softball skills.
Favorite Bible Verse: "I can do all things through Christ who strengthens me." Philippians 4:13
Favorite Quote: "Only a life lived for others is a life worthwhile." – Albert Einstein
Scott Tucker
Scott was born and raised in Midland. He has worked in the residential housing market with a leading security company for most of his career and has built many lifelong friendships during that time with people he has worked with and also worked for as customers during visits to their homes. Scott is a people person and loves to get to know people.
Scott has always been known as the "go-to guy" in his career because he is not afraid to step up and step in to help in any situation.
Scott is committed to simplifying every experience and will work hard to provide the best service possible.
Member of the award-winning Debbie Clontz Team
NC Licensed Real Estate Agent
Born, raised, and lives in the Midland area
Over 25 years of Customer Service, Sales, and Residential Security Maintenance
Local expert — worked and traveled my entire career in North Carolina, from Charlotte to Wilmington to Winston-Salem and surrounding areas.
Married, to Stella and has 3 children, Grace, Christian, and Grant.
Enjoys spending time with family and watching the boys play baseball and going out to dinner with Grace. Also enjoys making homemade ice cream and inviting friends over to enjoy it.
Favorite Bible Verse: "Trust in the Lord with all your heart and lean not on your own understanding; in all your ways submit to him, and he will make your paths straight." Proverbs 3:5-6
Favorite Quote: "Never let the fear of striking out keep you from playing the game." Babe Ruth
Jeanette Thornton
Jeanette demonstrates a client centered approach and is dedicated to understanding what is important to her client, listening and guiding them through a smooth and enjoyable process of buying and/or selling their home.   Utilizing the most up to date resources, Jeanette is able to navigate changes in the marketplace to advise, negotiate, and advocate for her clients.
Whatever season of life you find yourself in at this time, Jeanette is thankful for the opportunity to take this journey with you.
10 years sales, marketing and small business ownership
Over 15 years working as a licensed pediatric occupational therapist
Resides in Mint Hill with her husband Phillip and son Lucas for over 16 years
Founded Mint Hill Pharmacy in 2017 with her husband, Phillip
Enjoys spending time with family and friends, painting, biking, kayaking, reading, chocolate, laughing and meeting new people.
Favorite Quote: "Worry does not empty tomorrow of its sorrow, it simply empties today of its joy."
Sam Clontz
I'm not just a Toy Poodle named Sam. I am Top Dog on the Debbie Clontz Realty Team in Midland North Carolina.  As head of security, I keep the team safe from squirrels, ducks, and other perpetrators.
My story is much like a soap opera with a lot of turns. When I was just a puppy I was turned in to the Union County Animal Shelter with a lot of my friends. People came and looked and kept passing me up for other cute dogs. Let me say, I was happy to see my friends get a good home, but it was a little depressing to be passed over so many times.
Then one day I was excited to be chosen by a sweet young lady who welcomed me to be a part of her family. It was so awesome! But the excitement turned to heartache about a year later. The time came when she was planning to marry a man who also had lots of dogs. They decided some of us would have to be given up. THIS TIME, I was picked first. I thought my little heart would break. All I could think of was, after being passed over so many times, someone finally chose me. And now, they are giving me up.
That's when Debbie came into my life. Animal Control called Debbie and asked her if she would be interested in coming to see me and maybe allowing me to live with her. I had no idea how it would go. I know this is not an original statement, but, It Was Love at First Sight. I looked at her, she looked at me, I jumped into her lap and she took me home to make me a part of her family. I am so blessed.
My Duties:
I don't get to go on the listing interviews. My job can be described as a security guard and confidant for the team. I look at the pictures and share my thoughts on what I like best and why I would love to live in the houses we have listed. I also go out in the pontoon boat to look at properties on beautiful Lake Tillery. I love it when the team has lake listings!
I am also the most welcoming greeter in the world. It thrills me when people come by the office and say, "Oh, what a cute little puppy." I am 7 years old (That's 49 in human years) and it makes me feel young. You ladies know what I'm talking about.
Things I enjoy:
My favorite thing to do is to snuggle with my family and team.
I like going to church and seeing my friends there. My security duties extend to the church as I keep people safe from the pesky squirrels by chasing them up a tree.  I also guard the pond and lake, chasing the ducks away.
I like visiting my cousins Lelah, Maggie, and Max.
Be sure to drop by and see us at our office. I'll be happy to greet you and protect you while you're here.